Topic: The Republicans | By Patricia Murphy | January 9, 2012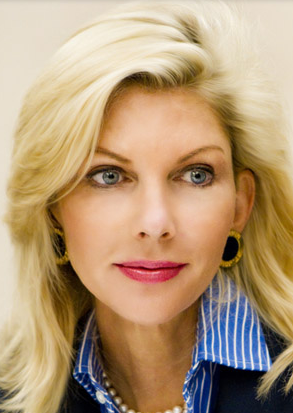 Mary Kaye Huntsman, the wife of GOP presidential candidate Jon Hunstman, is perfectly lovely.  Well spoken, attractive, warm and friendly.  But don't mess with Mary Kaye's kids and expect to get away with it.
After an anonymous group ran an ad calling her husband, our former ambassador to China, "the Manchurian Candidate" and showing a video of him with his young daughter Grace Mae,Mrs. Hunstman had very strong words to respond.
As background, Grace one of two daughters the Huntsmans adopted from desperate circumstances in Asia and have raised from infancy.  Gracie, now 12, was found abandoned in a vegetable market in China, while her sister, Asha, 6, was left in a field in India on the day she was born. The Huntsmans have five other children, in addition to Gracie and Asha.
"I can't even watch it because my daughters are the world to us," Mrs. Huntsman told me n an intervieat the Main Street Station Diner in the tiny town of Plymouth. "My concern, my first thought was, what is Gracie going to think when she sees this?"
She went on, "Whoever did it is absolutely disgusting, and there is no place for anything like that.  We would never do anything like that," she said. "Jon will always be fair. He may contrast where he is and where another candidate is, but he will never stoop low and go to the core of somebody's character."
In addition to talking about the ad, we asked her about making through the campaign- she says she's running on pure adreneline, and what she she's as her most important role in the campaign.  Read the whole thing HERE
Comments